In this LinkWorth review, you will find out whether LinkWorth is Legit or not. We will also share everything that you need to know before joining this site.
So, If you are really interested to make money with LinkWorth, then this review is a MUST read.
So, Let's dive right in:
What is LinkWorth?
LinkWorth is a platform for businesses and bloggers. Advertisers can advertise their products and services using this platform through text links. Any business person or blogger can use this platform to use the text links on their site. they get paid as per the page view or click on the link.
The main sign of Linkworth is it generates higher quality back-links to their website and blogs. This in return helps the company with their online stats through Google and their advertising on the site.  
Discover how does LinkWorth work, how do users earn, how do applications pay, and how can users redeem their pay.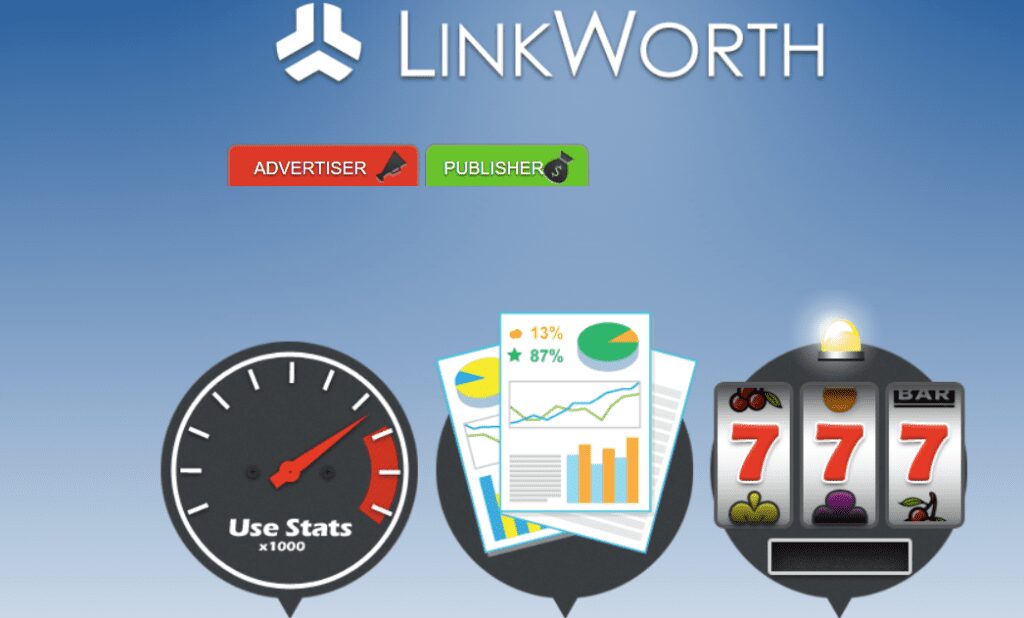 How Does LinkWorth Work?
The site is for advertisers and publishers. There are various products the company offers that can be used to earn money on your blog or website.
LinkArt: It is used to send articles to website owners and bloggers by advertisers.
LinkAds: This text link ad can be placed anywhere on your website. Most people place these types of ads in their sidebar on the blog.
LinkPost: This is the section you'll need to use to host sponsored reviews on your blog. If you accept a sponsored review from an advertiser, it is placed on your blog site and earns you revenue for the number of visits your site receives.
LinkInTxt: The advertisers can buy in-text link ads from the site. Blog and website define the in-text links to use for displaying their ads.
LinkDir:  When advertisers use this service through the company, the company submits its website details to hundreds of top-class directories. The directories in return supply high-quality back-links to each website.
LinkWords:  Advertisers need to select the websites and blogs they want their ads displayed on. They will use this for pay to click ads. They must also define the words in their campaign so their ads will be displayed.
LinkMura: Advertisers can promote multiple URL that rotates their ads on publishers websites. On the website, it displays multiple URLs with different keywords.
LinkBB: Publisher will host advertisers' content on his blog or website that contains links. The advertiser writes the content that is displayed on his site and produces the links he/she will use. He must first approve the content before it goes live on his website or blog.
LinkSura: This method displays SURA ads on your website. The publisher has the option of displaying these ads on your homepage, throughout your website, or on selected pages only.
LinkPress: This is excellent if you write a variety of press releases as this option helps your press releases to be displayed on all the major news websites. This increases your search engine ranking on Bing, Google, and Yahoo.
LinkPack: This option is for those users who have different websites and blogs. Here, the user can display multiple links ads on his different sites.
How Do Users Earn From This Site?
 The company pays users a commission for each of the different programs. 50% of the revenue earned is received from users' blog site or website. As a publisher, users can set their own rates for displaying the ads on their site. Users will receive revenue at10th of each month. Users have a choice to be paid by PayPal, a check. Money Brokers, bank transfer, and direct deposits,
How to Get Paid From LinkWorth?
The users need to have a minimum of $100 in their account for direct deposit and bank transfer. For Paypal and money brokers they only need to have a minimum of $25 in their account.
PROS
The application is legitimate and pays its user.
You can select from various different programs the company offers.
the company has an affiliate program that can earn you extra income each month.
You have the freedom to pick and choose which ad links or text you'd like to display on your site.
Cons
The website may not be available everywhere.
The website is only significant for SEO users or for those who have blogs or websites.
Many people won't understand layman terms of the website.
Conclusion
Hence we can deduct from the above points that LinkWorth is legitimate and it pays its users. There are 11 different programs to choose from to get benefits and also a referral program to compound your earnings. This website is significant for bloggers who want to use paid advertisers.
Users with knowledge of blogs, websites, or SEO will be highly beneficial from the website.
Check our review of the CashMagnet app to know if the app is really an earning machine or just another hoax.