What is Appjobber?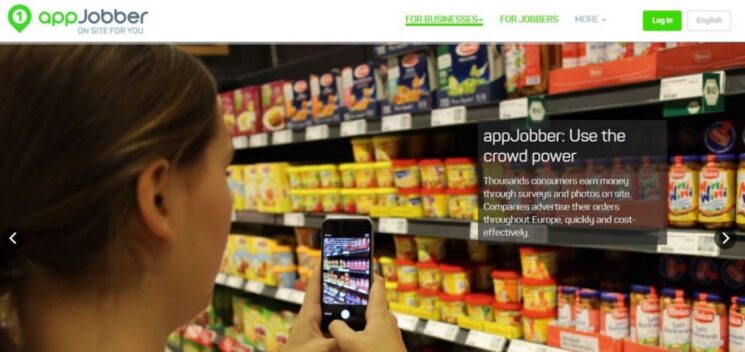 Appjobber is an online platform that provides users to do basic macro jobs and earn some extra income.
In other words, Appjobber actually provides the general public that the ability to complete the micro-jobs through an App. In return, the site will pay users small financial rewards for doing so.
The micro-jobs could also involve different activities which include such as, shopping in a local store and also taking a photo of certain products, or taking different images of the products from outside and inside the store.
How to Join Appjobber?
Appjobber is an Android or IOS application. Hence in order to join the application, first you have to download the application.
After downloading you have to register your name, address, and email address. Finally, verify your phone number or email address and you are good to go?
Who does Appjobber Benefit?
There are also two reasons you may be interested in this app called Appjobber which is either as a business or as a worker who is willing to earn money.
Also as a business, the sites provide very important metrics and analytics to help your business and operate professionally and generate higher profits.
As a micro job worker, you get to complete easy tasks, which some may find quite enjoyable. However, the paid amount of tasks is not worth of active income.
Once you download the Appjobber app, it will start to find your current location. Then, you can also view all kinds of jobs you can complete in your current, or surrounding locations.
How Long Does It Take To Get Paid?
There is another issue which was discovered, was regarding the payment.
They also say on their website, it may take up to 4 weeks after you complete the job. Your completed tasks will be reviewed by the client, approved and then only you get paid.
Consequently, also by the time, you will actually get paid and you've more than likely forgotten all about it.
Where Can You Find Jobs?
Appjobber jobs are available all over Europe. Once you complete the job, the site will provide payment in the same currency that you request to gain.
How Much Money Will You Get Per Job?
The money users receive from the sites differs and depends on the task, the difficulty, the time period, and also many other factors.
Appjobber also says that you will get over 1 Euro in every job which equivalent to over 1 pound,
You can also find the jobs posted for £5 and £8 as well, (5.62 EURO, 8.99 EURO). The site pays your earnings through PayPal or straight into your bank account.
Pros and Cons of Appjobber
Pros:
The task is easy to understand and complete.
It is available across Europe.
You can also get paid through PayPal, or even into your bank.
It is also free & easy to get started.
Cons:
Only available to users from European Countries
Tedious amount of time to get paid and receive earnings.
Some people have actually complained about glitches that sites does not pay despite completion.
Conclusion: AppJobber Review
After the detailed AppJobber Review, we can confirm that it is legit however it is incredibly hard to get a job as it is limited.
Despite being available globally only users from certain countries will be able to get the job on the site.
Hence there are plenty of other macro job sites that provide you reasonable jobs and pay you adequately as well.
Check our review of Teemwork.ai Review to check if this job site provides jobs and income as well.