As we know Earning money online has been easier and accessible for everyone around the world.
Most people engage in Survey sites to earn money online as they are high-paying and easy to complete.
Today I have brought you a new survey site known as Viewfruit which is gathering lots of momentum.
But Is Viewfruit legit or a scam?
We will get in a detailed Viewfruit review and find out how you can join and earn from the site.
So without a delay let's get started.
What is ViewFruit?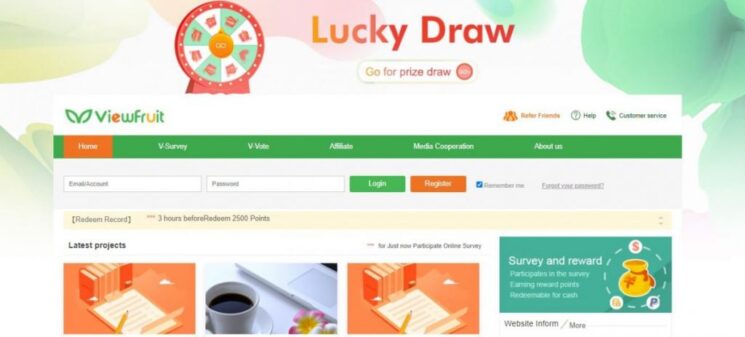 ViewFruit is a website where you can earn money for completing paid Surveys, creating polls, lucky draws, and chatting with new members.
This website is owned by Panel and is a legit company.
Key Introduction:
Application – N/A
Founder – Paneland
Founding Year – N/A
Desktop or Mobile Platform – Both
Payment rate –
Payout Method – PayPal and Amazon Gift Cards
Getting Started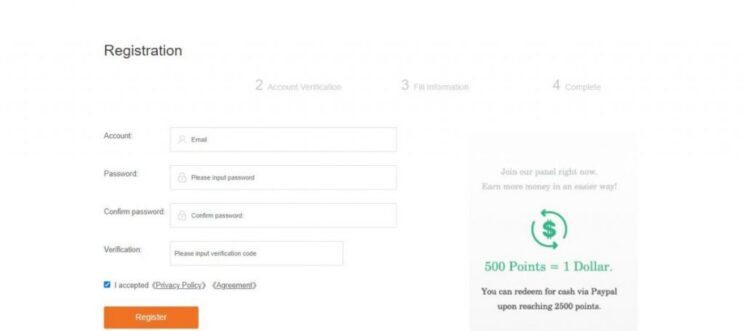 Joining ViewFruit is free and easy. When you visit Viewfruit you will see the register option on the home page.
Click it and fill in all the details asked. There are four steps in registration. Firstly, fill in your email address, password, and verification code.
Then a verification code will be sent to your email address. Fill the given code in the second step to proceed further.
Then you have to provide personal information like your gender, nickname, date of birth, address.
At last, you have to provide a PayPal username, PayPal ID, education level, occupation, and much more info.
ViewFruit is available only in 32 countries across the world.
The most active ViewFruit websites are from the US, UK, Australia, Canada, Hong Kong, Philippines, Malaysia, India, and Singapore.
How To Make Money on ViewFruit?
After registering your account, you can sign in and start doing surveys, creating polls, lucky draws, and chatting with new members.
Completing surveys is the main way of earning money in ViewFruit. The pay rate is decent and the number of surveys available is also good.
You will receive an invitational email if a new survey is available but it is better to check the website regularly for new opportunities.
If you think you are not receiving any invitational email, check your spam or junk folder as most of the invites go in that folder.
You can take surveys on both pc and mobile.
As soon as you login into the website, you can see the surveys and the number of points you will earn from the survey.
If you want to receive more surveys then make sure that you have filled your profile. Filling it honestly and fully makes you a better candidate to receive many surveys.
You can create votes and polls but you cannot earn any rewards.
These are known as V-Vote and they are created by members who can be answered in a few seconds.
The poll may be like Ironman or Batman, Coke or Pepsi, or any other kinds of stuff.
If you want to earn extra prizes or points then you can join the lucky draw.
They claim that you can earn prizes like for example an iPhone, Kindle, or extra cash however the rewards vary as per the country.
You just have to be active in ViewFruit to join Lucky Draw.
Completing a survey provides you 3 entries into the draw but if you do not qualify you can still get 1 entry.
Click go after earning entries to see what you have earned. The other option for earning in ViewFruit is by inviting your friend.
It is basically referring people to join this website and you will earn 10 % and an entry ticket as a referral bonus.
Check out Cashback Research Review, if you want to learn about an interesting site and want to earn that money.
 How Much Can You Earn?
The pay rate of surveys is unknown but they will be paid in View Points. View Points vary according to the survey.
Some survey pays you higher while some survey pays you lower.
But the overall pay rate of this survey site is quite decent for your time and the available number of surveys is also good.
You will receive a 10% commission and an entry ticket of whatever your referral earns as a referral bonus.
Minimum Payout and Payment Method
You will be paid through US dollars in ViewFruit. 500 viewpoints are equivalent to 1 USD.
The payout gateway for this website is through PayPal. The minimum payout threshold is lower that is 5 USD for PayPal.
FAQs:
According to ViewFruit, some of the frequently asked are as follows
Why do I rarely get the survey invitation although I have been in the ViewFruit for some time?
Surveys are published almost daily, but each survey has specific conditions for participation, such as age, gender, region, income, and so on.
So not every survey is suitable for you. We will only select surveys that meet your conditions then invite you to participate.
Why are my points being deducted?
ViewFruit surveys require participants to provide real and objective feedback so that they can provide better products and services in the future.
If we find that you provided false information, inconsistent and invalid answers at the time of the audit, we will not issue corresponding rewards and points will be deducted.
If the circumstances are serious, your participation authority will be canceled or your account will be deleted.
The questionnaire that not approved and was found to be invalid. The reason for deducting the reward points is as follows:
(1) The answering time is too short: For example, the average length of the questionnaire is 20 minutes, and the questionnaire whose answer time is less than 10 minutes will be judged invalid by the system.
(2) Inconsistent filling: There are several types of questions in the questionnaire: single selection, multiple selection, form scoring, video, sound, and images.
Linear answer selection: Select all the answers in the same row or the same column option. (For example, all stores scored 9 points)
Inconsistency in answering questions: For example, in the previous question, the answer was to use an X product, but in the latter question, that particular product was not selected.
Failed to pass the verification question: Some questionnaire designers will insert a designated option title in the survey. For example, the title requires the member to select the "B" option. If the member does not read the title carefully and selects other options, the system will determine that the questionnaire is invalid.
When required to enter your personal opinion, input the invalid information: For example, enter "123456" or "ABC" meaningless content in the "Your Feedback" field.
(3) Other malicious cheating activities identified by system technology.
How long does it take for my cash redemption?
Normally, according to the site the points redemption audit is conducted every Monday so you will be paid within 1-5 business days. There will be some delay for the holidays.
Inspection of Safety:
SSL Certificate – Valid (Issued by GoDaddy.com, Inc.)
Owner – Paneland
Date of Foundation: N/A
Customer Support – Decent
Contact Link – Available
Privacy Policy – Available
Pros and Cons of ViewFruit
Pros:
ViewFruit is easy and free to join
There are a decent number of surveys on this website
ViewFruit offers payments through PayPal
The payout threshold is low in ViewFruit
Cons:
ViewFruit is available only in 32 countries
ViewFruit Review: Scam or Legit
After the detailed ViewFruit review, I can confirm you the site is not a scam and it is recommended to join.
There are decent earning opportunities. The surveys are more and the pay rate is also decent.
The payout threshold is only $5 which is low and they pay you through PayPal which is one of the best money transfers.
Also, More than 20 users from SurveyPolice have rated Viewfruit site 3.5 out of 5 stars.
Let's take a closer look at these user Reviews from Survey Police.
User Reviews
Review 1
According to this user, Viewfruit is one of the best survey sites and is a legit site that pays and also is customer-friendly as well.

Review 2
This user was skeptical at first but found out the Viewfruit site was legit and paying. They have suggestions to join the site fast as time is ticking.

Review 3
This user is from the Philippines and he is so happy to find a legit survey site that pays and is legit and user-friendly as well.

Now let's take a look at some negative reviews
Review 4
This user is not happy that the site does not provide survey invites which most survey site does.

Review 5
This user is very angry and upset that he has not received the chance to complete the survey after signing up.

Review 6
This user is not happy that despite trying to work for 6 months he has not been able to get a single survey.

Thus, you can join ViewFruit as it provides good earning opportunities with a decent pay rate.