Today, I am reviewing the pay per install network PPInstaller. Can you make money from this PPI network? Is PPInstaller is a scam or legit?

Well, I am going to explain everything in detail.
So, without further ado, let's dive right into it.
What Is PPInstaller?
PPInstaller is a monetization platform for a publisher that works on a pay per install model.
Basically, PPI or pay per install means you get paid every time someone installs an app or games.
Each install pays out $0.1 to $3 based on the countries. If you have plenty of users downloading apps from PPInstaller then you get paid up to $3 for each download/install.
How Does PPInstaller work?
First, you have to create an account on PPInstaller.
It may take 24 hours to 48 to get your application approved.
Once approved, you will get access to tools like the content locker, captcha locker and offer walls.
What these tools allows you to do is to create a locker which blocks the content of a website.
The locker contains a list of apps & games which the users have to download in order to get access to the content.
So, you have to send thousands of traffic per day to the locker, in order to make a good sum of money from PPInstaller.
How To Keep Your PPInstaller Account safe?
PPInstaller strictly prohibits fake installs and bot traffic. So, if you want to keep you safe, you have to avoid sending fake traffic and fake install at all costs.
That's it. Don't try to cheat or do any fraudulent stuff, your account will be safe and you get paid on time.
Rates
Check out PPInstaller rates for different countries: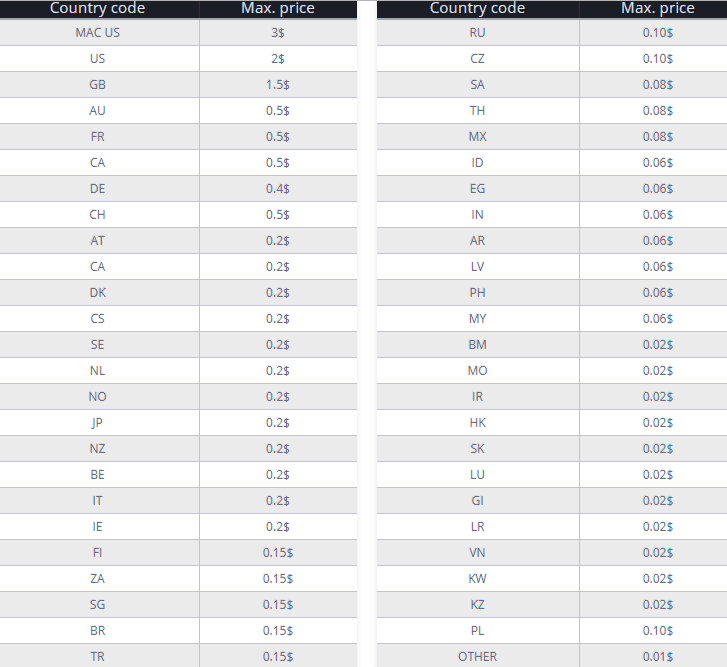 Features
Let's look at some of the features of PPInstaller:
Daily payments: You can get paid daily when you reach the minimum payout of $1. You can also contact your affiliate manager directly on skype to get paid.

Highest Pay Per Install Rate: As claimed by PPInstaller, you get paid $3 per Install for US traffic. So that's a good rate.

Friendly support: If you need any help related to the network, you can directly contact your affiliate manager through email or skype and get support fast.
Payment Method
PPInstaller provides flexible payout options for its affiliates which are: PayPal, Payza, Bitcoin, Webmoney & Wire transfer.
And the minimum payout threshold is just $1.
Review
I've done a complete research about this network and from my research, I found out that PPInstaller is a legit network which pays its users on time.
I've also found out that if you have conversions/install from mac devices you get paid 30% more.
So, you can join this network and monetize your traffic. I don't have any payment proof of it yet but I've seen numerous payment proof on different blogs and forums.
Therefore, we can conclude that this is a legit network.
Conclusion
If you are a beginner in Internet marketing or especially in PPI stuffs, then you can join PPInstaller as they accept anyone into their program.
You can play around with PPInstaller and try to monetize your website traffic as it's a legit network.
But I think there are other PPI networks like OGAds & CPA Build which pays a better rate.
So, it's better if you want to try your hands on PPI stuff, you should join this network and later you can switch to better networks with better payout.