Every day, many business activities generate enormous volumes of data for businesses all over the world, and as a company expands, it becomes more challenging to continuously manage and extract insights from such large chunks of data created through diverse channels. Because of this, cloud-based business intelligence services are highly valued for gathering data from all sources and presenting it in a visually engaging and logical way.
A consultant is essential in giving your company significant value and competitive advantages through a quicker approach to business intelligence. Let's explore in more depth what Power BI consulting is and how it may increase the productivity and efficiency of your business. Enrolling in a Power BI online course can be a wise decision if you are looking for building a career in the same.
What is Power BI?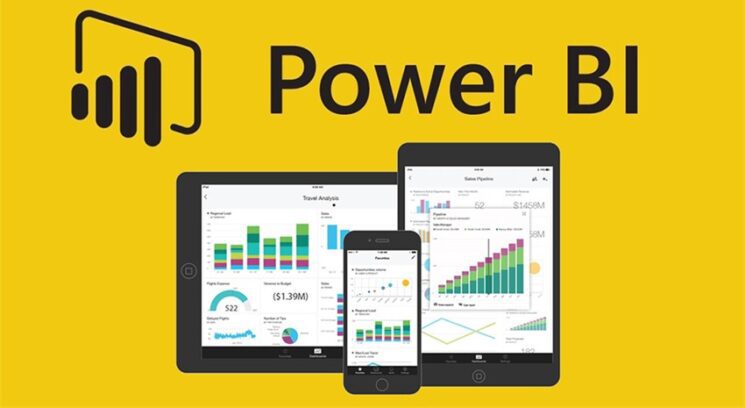 Information from several data sources is transformed into interactive dashboards and reports using the business intelligence and data visualization tool Power BI. With its Power BI desktop, SaaS-based Power BI service, and mobile Power BI apps that are compatible with many platforms, the Power BI package offers a variety of products, connectors, and services. These services are used by business users to consume data and produce BI reports.
What is Power BI Consulting?
Power BI consulting services include assistance with installing and modifying a Power BI platform and also quickly updating an existing Power BI system. As a consequence, organizations are able to transform their raw information into precise analytical insights with eye-catching dashboards.
Who is a BI Consultant?
BI Consultants apply their knowledge to improve data strategy and internal processes in enterprises. They have the expertise to assess an organization's current data and analytics systems and create a more effective BI plan. Organizations may organize, analyze, and display data in the best possible ways by implementing improved data-driven strategies.
By coordinating data strategy with company needs, these experts strive to boost productivity, encourage wise decision-making, and improve performance.
Importance of Power BI consulting service in 2023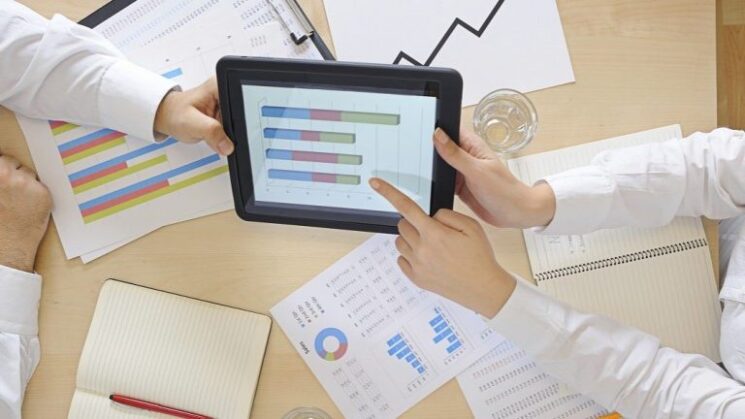 Below mentioned are some important reasons why you should seek consultation from an experienced Power BI developer to meet your business objectives.
Expertise
The Power BI specialist is knowledgeable in every aspect of BI technology. They have in-depth domain knowledge since they are aware of the difficulties that might result from improper software implementation. As a result, a consultant can provide a unified user experience.
The Power BI consultant helps clients integrate their databases and data sources with their present business environment. Users may now build analytics and reporting features.
Developing Power BI Dashboards
Graphics are used in Power BI dashboards to communicate a story. You may track all vital indicators with a Power BI dashboard. From datasets or reports, you may create visualizations and modify dashboards. Power BI dashboards may be included in your apps to analyze financial performance, marketing campaign effectiveness, and consumer behavior.
These dashboards can be shared with other colleagues. IT services, banking and finance, and healthcare are among the industries that employ Microsoft Power BI dashboards. It assists many industries in meeting their important data-related requirements, as well as managing and storing their data.
It also assists businesses in making educated judgments, eliminating information bottlenecks, and tracking foreign sales. Dashboards with analytics and visualization aid in problem-solving and the avoidance of production hiccups and downtime.
 Power BI Dashboards content
Data visualization that is well-designed – Determine whether campaigns are unproductive and have low ROI.
The suitable context – Use relevant charts with clarity in the proper context.
The ability to choose dates – Allow campaign reporting to monitor many time periods.
Use interactive widgets to filter data by nation, city, device, campaign, and so on.
Data comparison is comparing selected data to exact data from the prior period.
Power BI Advanced Analytics
With the help of Power BI, you can use sophisticated analytics to create predictive models, enabling you to make choices based on the data gathered from all of your operations. With the help of Azure machine learning and data components, you can create predictive models.
Data Analysis Expressions (DAX) – For Microsoft Power BI, developers utilize the DAX language to help compute data for business analytics and to provide fresh insights.
Value
To enhance decision-making and bring value to their company, businesses adopt BI tools and methodologies. Since they may significantly improve the firm they work with, dependable power bi service providers are essential.
Using straightforward tools in conjunction with extensive technological knowledge allows them to easily incorporate a basic yet dynamic application interface.
Trust
A Power BI professional may be relied upon to offer solutions due to their track record of success and affiliations with other companies. The finest practices that have been acquired through years of expertise can also be offered by such a specialist.
Scalibility and Flexibility
A Microsoft Power BI consultant provides on-demand knowledge, expertise, and a wide range of tools and services to a business, with the ability to scale up or down based on needs.
This allows you to concentrate on key company operations and frees up crucial client resources for strategic initiatives while leaving the technology to individuals who are experts at it.
Personalized Report building
With only a few clicks on their PC, users of Power BI may see, prepare, and produce customized reports. It is simple to analyze data in a way that appeals to the senses and leads to useful conclusions, even for non-technical people. For simple data comprehension, communication, and exchange, the reporting analytics are offered in a variety of languages with sharing possibilities via content packs.
Conclusion
Power BI's ability to provide information in visually appealing and interactive reports ultimately helps organizations make better decisions. With BI for everyone, it developed a data-driven culture. Along with end-to-end encryption, sensitivity labeling, and real-time access monitoring, it also keeps the data safe.