Many online companies have provided a good chance of earning money online by various methods.
Some will pay for doing simple macro tasks, providing surveys, and also for testing product reviews as well.
Today I am bringing you a unique site that will pay you for downloading some useful apps on your mobile device.
The site I am referring you is called Feature Points site where you can download some interesting apps and games and get paid.
You can also earn by doing some paid surveys, offers, and other micro jobs as well.
Let's take a detailed look at the Feature points site below:
What is the Featurepoints site?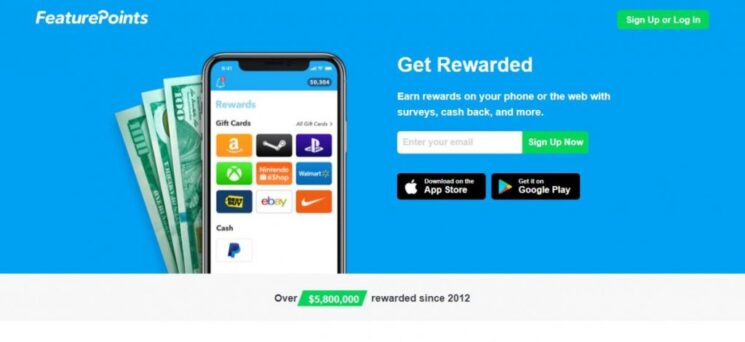 Featurepoints is a popular GPT site where you will be paid for downloading various apps and games on your device.
There are other ways to earn as well such as paid offers, paid surveys, and other GPT tasks for you to earn.
Featurepoints was first established in 2012 and has been in operation ever since. According to many users and sites, it has paid almost 6 million to its workers.
The site was first established in Canada by TapGen Corp. You can get the Featurepoints app on both Android and IOS devices.
You can also use a mobile browser and desktop browser and earn some money.
Now let's take a look at how you can join the site or app Featurepoints.
Getting Started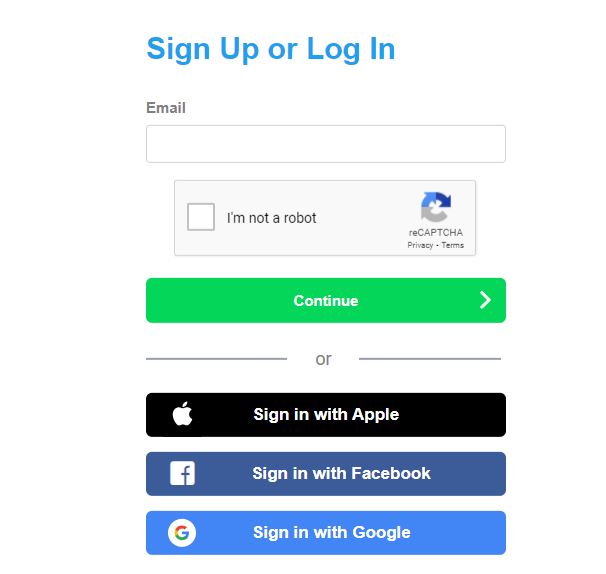 It is really easy and simple to get started on Featurepoints. All you have to do is register on the site.
You can use your Facebook account or your Apple and Gmail as well to get registered on the app.
Now all you have to do is verify your entry by verifying your email address or Facebook account.
If you verify your email you can start earning immediately.
How to Work on Featurepoints?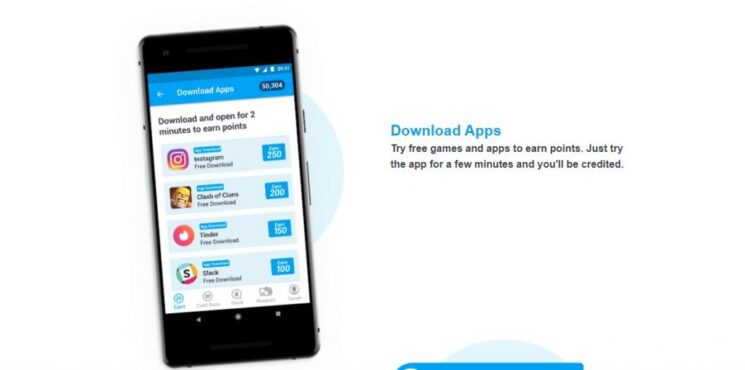 There are plenty of tasks on Featurepoints from which you can earn some instant cash or gift cards as well.
Let's take a look at some of the tasks available in Featurepoints.
Download Apps
One of the high-paying and easy jobs on the site is downloading apps.
You will be provided the points easily once you download those apps. On this app, you can easily see what apps you can download after visiting the app.
There are tons of third-party apps to download so you won't be in any shortage of downloading these apps.
You can only perform this task on mobile devices. The only catch for this task is you have to follow exact instructions so you don't get disqualified.
Sometimes the instruction is to only download the app whereas sometimes you have to download the app and gain a certain level or in the case of games, reach certain points.
Surveys
Taking surveys is also one of the high-paying and entertaining tasks on the site. Actually, the site has tons of surveys and is easy to complete.
You can click the survey you are eligible to take and then just provide your opinion or feedback in case of any query.
However, you will not be eligible for every survey so you have to keep trying and you will eventually get the best survey you are eligible for.
Also, the surveys are based on location and area of its availability. This will influence your earning capability.
Basically Paid Surveys are the highest paying task in Featurepoints so you have to try this in order to earn some decent earnings.
If you are our user from the Philippines who like survey sites including Featurepoints, please check our 35 Best survey sites in the Philippines.
Cashback from Shopping
Featurepoints have agreements with various stores all around the world so you have a chance to get the best cashback options from online shopping.
So if you are interested in online shopping then this is the best deal for you to get your money back and sometimes you will also get full cashback.
However, this earning option is not available in all countries but only in Canada and the USA.
For those who like cash back from online shopping. We have listed the 10 Best Cashback apps and sites to earn some decent income.
Check the link above.
Referral Programme
You can also earn some extra from this site by inviting friends to join via your referral code. You will get up to 5% of commission if anyone joins from your referral link.
However, earning money from this site is easy but the amount is not that high so you may want to inform your referral about it first.
But if they start to earn some decent money then you can both earn some decent money together.
Contests
You can also earn some decent money from Featurepoints if you participate in some amazing contests.
The contests are held every day or every week where you can earn from $5 to $100 according to the complexity of contests.
You have to earn tokens from the site to participate in the contests. Every 20 points you can convert the points to tokens and participate in the contests.
How Much Can You Earn?
Featurepoints is a decent site form from which you have a large number of opportunities to earn.
There are ways to earn from downloading apps, surveys, offers, games, and contests.
The earnings depend on how much can you work and how quickly can you work as well.
You can earn up to $1 per downloading apps, $5 per survey, and also $5 per winning a contest. If you can win the weekly survey you can win $100 as well.
Minimum Payout and Payment Method
There are tons of payment methods for this site. You can withdraw your earnings via Paypal, Amazon gift cards, and also via Bitcoin.
The minimum payout threshold on the site is only $3 which is comparably lower than other websites.
However on the site first you will earn your earnings on points that can be converted into dollars.
For every 600 points, you will receive $1. So you will have to earn 1200 points to withdraw your earnings.
If you like amazon gift cards and want to learn how to get some free Amazon gift cards to check it out:
Pros and Cons of Featurepoints
Pros
The site is global and is easy to join.
Payout methods include Paypal, Giftcards, and Bitcoins.
Customer support is excellent.
The minimum payout is also really low.
Cons
Sometimes in site purchase is necessary to earn.
Chance of making your mobile devices slower.
Featurepoints Review: Legit or Scam
All in all, Featurepoints is an excellent site to earn some extra income. The site has lots of amazing tasks and some are even high-paying.
You can withdraw your earnings when you have just $3 and can withdraw from lots of reliable payout methods.
Over 200 users from Trustpilot have given Featurepoints 3.7 stars out of 5 which means a majority of the users are happy but some of them are unsatisfied.
Now let's check out some of the User Reviews.
User Reviews
Here are some positive reviews of the site
Review#1
According to this user, the site is easy to use and it pays. The user has also provided his referral code to try out the site.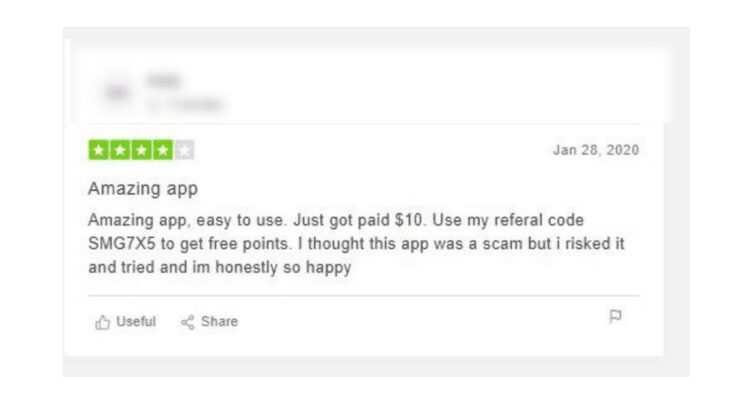 Review#2
This user is also incredibly happy with the site and believes Featurepoints is very reliable. He has tried many sites but was satisfied by only Featurepoints.
He was legitimately paid via Paypal.
Review#3
The user is also happy with the site. He claims the site pays via Paypal and you will earn money by downloading apps, and also from surveys.
However, he is not satisfied with the rate of earnings.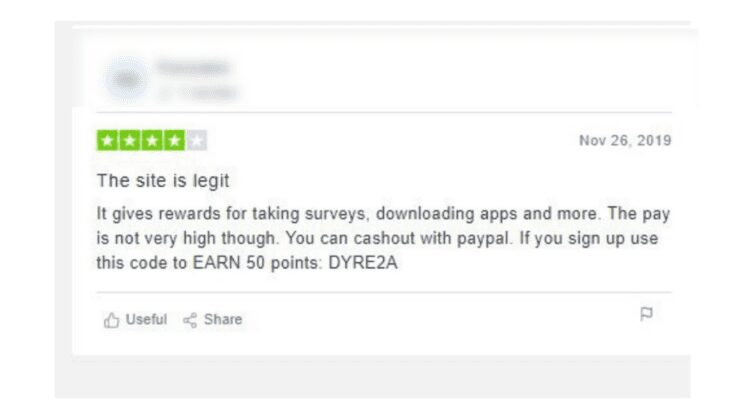 Now let us take a look at some negative reviews of Featurepoints
Review#4
According to this gruntled user, he made $500 on Featurepoints but never got paid and never got replied as well.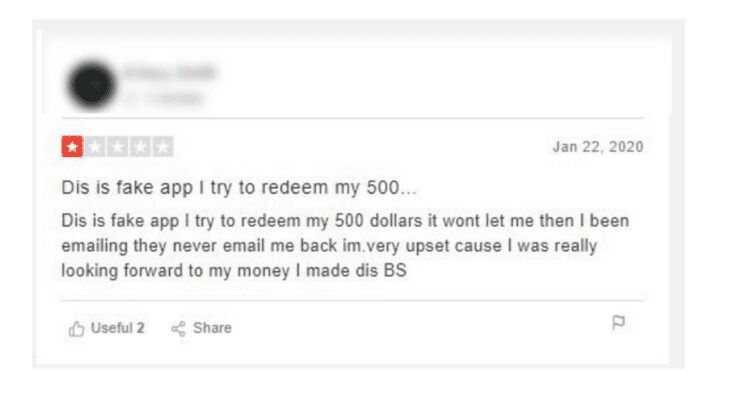 Review#5
This user was never paid by the app and he has recommended another website.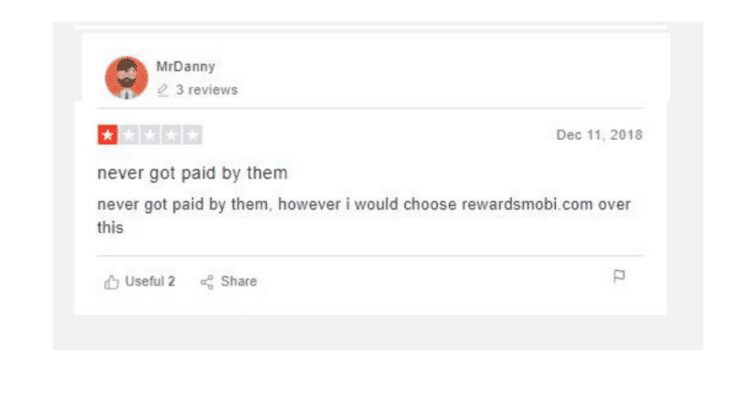 Review#6
However, this user has provided in detail why he thinks the site is Fake. He completed the survey and waited for 3 days but Featurepoints stated the survey was not for him.
This user was also not redeemed his earnings.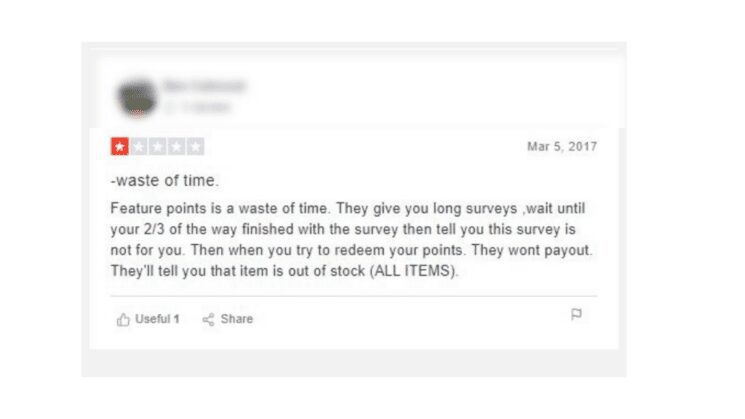 Hence the bottom line is 
Featurepoints is a popular and effective website to earn some decent extra earnings. You can work on some easy tasks and earn easily.
You can withdraw your earnings at a low threshold and can withdraw from various options.
Hence we recommend our users to join the site Featurepoints and start earning.