Human beings require relationships to survive and prosper. Not only good relations are important in our personal life but also in our professional life. A sufficient employee is capable of separating personal and professional relationships and capable of keeping a balance between the two. As humans we have certain emotions. Therefore, we cannot live without relationships at any place. Nowadays people tend to spend more time at their workplace and it becomes necessary to have good communication and connections with your colleagues. Good working relationships will make your job enjoyable; you will feel motivated to work. Which frees up for showing innovation. A good working relationship will help you in the further growth of your career.
Approach
The approach of the discussion is why and how working relationships are important in several ways. This topic is relevant in the present scenario because many people are into stressful jobs which are a cause of depression. But why are they stressed? The reasons are simple but significant, because most people do not work in a healthy environment. This not only affects their work but also their mental and physical well-being. Studies suggest that not working in a healthy environment degrades the potential of the employee. The ability to showcase skill and innovation starts to degrade. Which ultimately affects their performance. The experts suggest to showcase the best of skills a healthy environment is necessary for the employee. Because the well-being of an employee is directly proportional to his/her performance.
Importance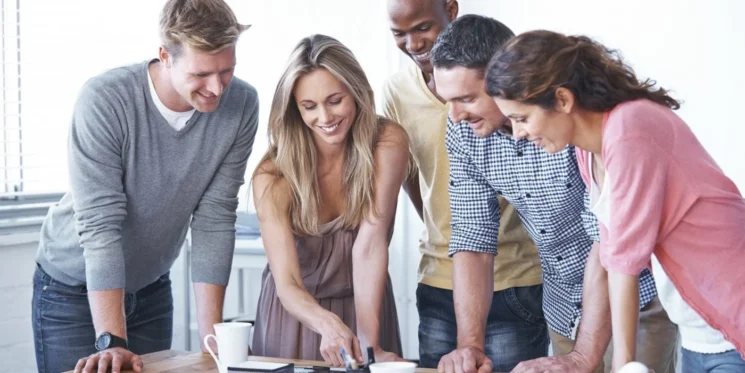 To improve performance– studies show that good working relationships improve performance. It improves overall productivity by having good team members. It opens the door to innovation and creativity. People who enjoy working with their workers tend to work harder consciously and unconsciously. Hence a positive environment is needed everywhere to perform with the best abilities.
Transfer of skill and knowledge– every person working in the organization has a different way of thinking which makes them unique. Good working relations help to pass these ideas among others. In this way the growth of everybody takes place together. As everyone has some opinion with the passage of opinion there is a transfer of knowledge and skill.
Improves health– people tend to be stressed if they do not have good working relationships with their co-team members or colleagues. Therefore, having good relationships keeps your mind and body fresh and you tend to work with a relaxed mind. In a world where most people are stressed with their job, one must create a space where it seems fulfilling and joyful to work.
Employee retention rate– everyone has a good relationship with their co-team when working for years. A connection is built and they are accustomed to their way of thinking and working. It is beneficial for long term results. Every company wants to retain their old employees for better outputs. Therefore, good relationships in the workplace prevent the existing employees from finding job anywhere else.
Improves collaboration– the organization works in a collaborative manner, know-how on prepmycareer. Team members who have good working relationships tend to perform on a project well with cooperation and collaboration. Having mutual respect and clear communication yields a better result in the output. It creates less ambiguity and everyone works with clarity without rushing. The project is completed by the deadline. With improved collaboration the team spirit prevails.
Easy intake of new members– a good team integrates good working relationships which make it easy to coordinate with new team members. They can easily adapt to their behavior and style of working. Although working in a well-established company is tough, it can become easy if your surroundings are sound and acceptable.
How to build good working relations?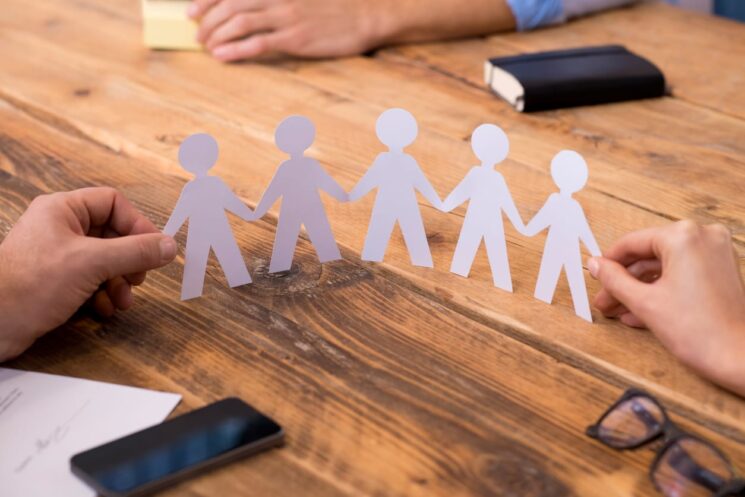 Identify your relationship needs– the primary step is self-identification of needs. You must know your requirements. Know what you need from your co-workers. Invest time accordingly. As humans we cannot please everyone. We have a limited amount of time to invest in everything, which applies to people as well. Recognizing your needs will save you from falling into unnecessary pits.
Know your colleagues– try to know the people around you. Do small and healthy conversations. Knowing your colleagues is important because relationships are not one-sided. There might be chances that you are interested to initiate a conversation but the other one is uninterested in replying. This will simply make you a nerd in the eyes of a person.
Develop good communication skills– your communication reflects a very important part of personality, the way you approach people is very important. Keep your words wise and clear, talk about good habits and passions. Give respect to your colleagues and use salutations while addressing them. Avoid entering into personal questions. Talk about relevant things and avoid uncommon talks.
Be a good listener– the studies show that being a good listener is an attractive trait of a person. When you listen carefully you will be able to deliver answers and suggestions clearly. Understanding the person's mindset is necessary. When you listen carefully you become a trustworthy person and people consider it good to share anything with you.
Keep check of boundaries– there is a line for everything. Do not get into the personal life of the people, especially at the start. Some questions can hurt the sentiments. People do not like people. Make time but not much time to remember the purpose of you being in the work place. Work is primary and relationships are secondary in the workplaces.
Appreciate others– everyone wants appreciation to perform. From top level to intern. So, compliment everyone genuinely. Do not keep a grudge of past be unbiased and give compliments when someone deserves it. Appreciating others opens door to good working relationships. Practice praise and recognition.
Conclusion
Good working relationships are important to yield good outputs for the company and to improve the abilities and skills of employees for improved performance. It helps to create unity, the employees feel valued, they show productivity and have a sense of job satisfaction.