Welcome to my honest Lootbits.io review.
Today we are going to cover everything about Lootbits so you don't have to read any other review about Lootbits.
So, without further ado, Let's dive right in:
What is Lootbits?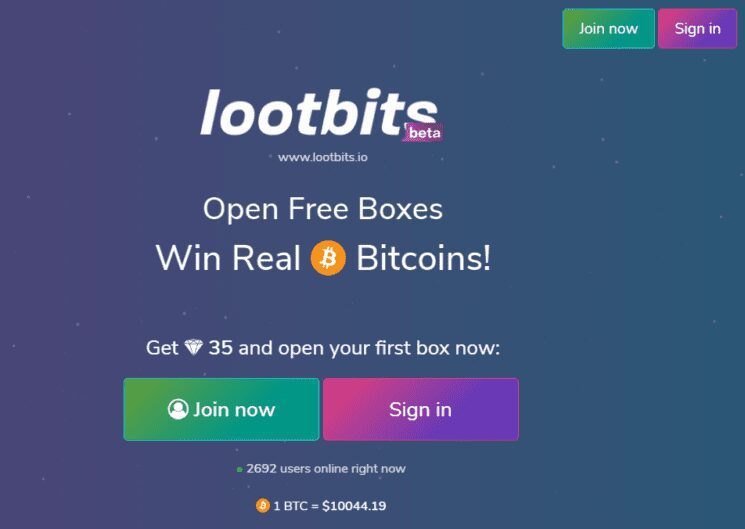 As claimed, Lootbits is a site where users can make money by completing different tasks & offers, playing games, visiting different links and so on.
Lootbits Review: Is It a scam?
During my research phase, I've found this site to be a scam. And I don't recommend anyone to join this site.
Why does Lootbits fall under red signal?
Well, let me explain.
The first thing is there is already a lot of negative reviews about this site on the web.
On top of that, the information about the owner of Lootbits is kept private which shows another big red flag.
I mean why should a legit company has to hide their identity from the public.
You agree with me on this.. right?
Another important detail is :
Many users have claimed that they haven't get paid from this site. There are tons of report on the web about it.
So, Loobits is probably a scam.
If you want to learn more about Loobits other than the review, please keep on reading:
Lootbits Payment Method
Lootbits has got Bitcoin as it's the payment method. As claimed by the site, users can earn bitcoin for completing tasks and open boxes.
How Does It work?
Users can earn bitcoin by opening Lootbits reward boxes. But the catch here is, opening a reward box costs you 1 gem.
Let me tell you how to earn gems:
To earn gems on Lootbits, you have to play games, complete offers & surveys.
You have to be cautious because you might lose the gems while playing to games.
You will also get gems every hour. The number of gems you can earn every hour depends upon your level on Lootbits.
There are levels from 1 to 5. Users with higher levels earn more gems per hour.
You can increase your level on the site by gaining more XP and to gain more XP, you can invite your friends to join Lootbits and complete daily targets on the sites.
There is also a concept of badges on Lootbits. Badges can be found while opening reward boxes. After you have enough unique badges, you will have access to higher-paying reward boxes.
Conclusion
I've shared my honest review after doing complete research on this site. And turns out, there's something wrong with this site and I recommend you to make your own judgment whether to join this site or not.