Hello and welcome to my honest Ferpection Review.
Many young people are tuning into working and earning money online.
And one of the trends is working online as a product and test reviewer has been common in nowadays practice. Many brands and companies like to get feedback on their new products before their mega launch.
In those cases, sites like Ferpection act like an online hub that joins both the company looking for feedback and a worker who can test and provide feedback.
If you like to review the product and earn some money you may be interested in Ferpection but you may also be wondering if the site is legit or not.
Well I am here to provide you with  all the details regarding Ferpection which include
What is Ferpection
How to Get Started
How to Earn on Ferpection
Minimum Payout and Payment Method
Ferpection Review
So let us get started.
What is Ferpection?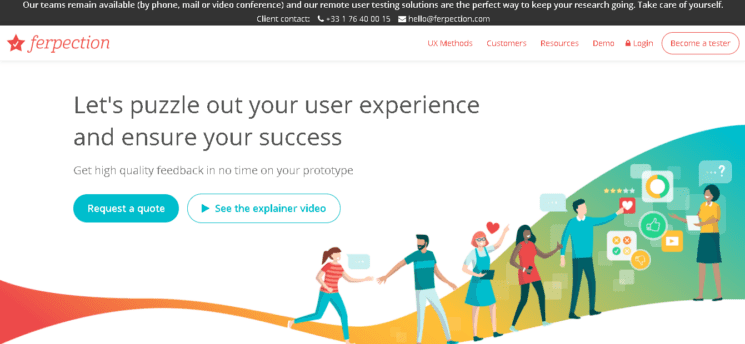 Ferpection is an online platform or website that pays its user to become a tester. Basically, you will be rewarded for testing mobile apps, websites, or products.
But unlike other testing sites, you don't need to record your testing whereas just screenshot your testing and provide the review of the testing provided by you whether it be a positive or negative review.
What Ferpection does is take commissions from its clients which represent other brands who pay Ferpection for the review or feedback for its brand new app or products.
So we can say that Ferpection is a third-party platform that brings organizations and tester inside the same room and provides each of them to check their products and provide feedback or reviews.
How to Get Started on Ferpection?
Ferpection is a global website hence it is available all over the world. Anyone can join the site and start to work on the site. You have to first register on the website to get started. You also have to be 16 years or older.
Despite being a global website, your location may limit you from working more or less. Some locations or namely country have many works and some may not.
You need to register initially with your name, email address, country, phone number, etc. After registering on the website you need to complete their first trial task which the site refers to as a mission.
Once you complete this first trial mission, you are now a legitimate tester or worker for Ferpection and can also receive a $2 bonus for your trial.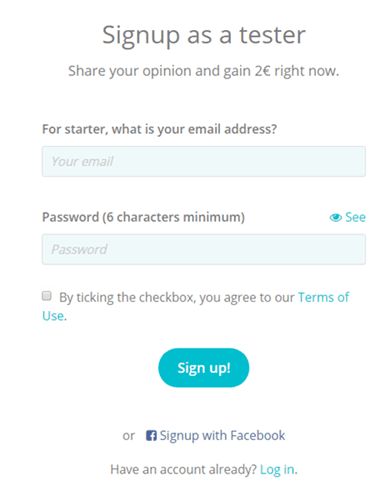 How do you work on Ferpection?
The basic way of earning on Ferpection is to complete the tasks they refer to as missions. After completing each mission you will receive a reward. Usually, the missions are testing the product and providing feedback.
The site or app that is provided to you is basically a client or partner of the Ferpection organization, and they help these clients to gain early acknowledgment or feedback of their new product before the big launch.
In each mission, there is a brief that you have to read carefully because each mission has different instructions that need to be completed for missions to be completed.
Your mission will be completed when you take a screenshot of your completed mission and submit it to the website along with your review, suggestion, or feedback. Your work will be first checked by Ferpection themselves.
After checking it first hand they will hand it over to the community manager of the client who provided the mission. If there is no glaring error your mission will be approved and you will get paid but not immediately after completing the missions.
However to build the reputation and increase your work progress make sure to complete your mission thoroughly.
How do Ferpection Pay?
After completion of each mission, you will be rewarded with sterling pounds accumulated for that mission. The currency varies on the location you live in but the amount will be equivalent to the original accumulated amount.
During the last Friday of each month, the site will send your payment to your registered PayPal account. However, you can withdraw only if you have $20 or more in your Ferpection wallet.
Providing the right email address after selected for Ferpection is necessary because the transaction will be done automatically and you will not be asked every time to input your PayPal account.
However, you can also convert your earnings in Amazon gift cards which will be sent at the end of each month in your mail account.

How much can you make in Ferpection?
The amount of money that you can make from Ferpection depends upon how many missions you can do or complete and with extreme professionalism and quality.
Most missions that you complete have a fixed rate of $5 but you can also get special tasks and face-to-face feedback missions which have a significantly higher rate up to $50.
But most importantly your payment depends upon the availability of missions on the site that depends on your location and your timing on completing them.
Can you work in Ferpection from mobile?
Yes, you can work from a mobile on this site. You can log in from your mobile browser and navigation is also really easy from these devices.
It is just like desktop and laptop and you will have no problem completing your task from mobile devices which shows their authenticity for building a mobile-friendly website.
Minimum Payout and Payment Methods
As we have mentioned earlier you can earn from $5 to $50 per task in Ferpection. However, you have to earn almost $20 to withdraw your payment from your Ferpection wallet.
You can either withdraw your amount on PayPal with the help of an email id or convert your cash to Amazon gift cards.
Payments are always sent on the last Friday of every month. If you have not earned $20 by that time your earnings will be accumulated and sent next month if it fulfills the criteria.
Pros and Cons of Ferpection
Pros
Tasks are simple and easy.
You will receive a $2 bonus for signing up.
Offers a popular payment method in Paypal and Amazon Gift Cards.
Rewards depend on performance which is very nice.
Excellent mobile-friendly interface features.
Cons
Missions are based on regions which is a huge drawback.
Limited options in withdrawing payment.
The payout threshold of $20 is very high comparatively.
Ferpection Review: Legit or Scam
Ferpection is a UK based testing site that hires workers to test or provide reviews of third party clients. The tasks are simple, the reward is satisfactory and you can also work from your mobile devices.
However, missions are based on region. UK workers will likely get more missions than other countries' people so it may limit the earnings of the workers. Very trustworthy website Glassdoor has rated Ferpection 4.2 out of 5 stars.
I will recommend our users who are mostly living in the UK to try this site and increase their earnings. But if you are outside of  UK your chance of earnings may be limited depending on the number of missions available.
But if you are living outside of UK do not worry. You can check our 15 side hustle ideas to earn money and start earning from today.