Hello and welcome to my honest CardCash Review.
There are countless ways of earning money online. And there are millions of sites that claim they really pay for doing some work online.
You can be doing some macro works, answering surveys, chatting to get paid, or even working as a Virtual Assistant for Organizations. You can make money.
But what if I tell you that you can make money by selling or exchanging gift cards that you don't even use or you won somewhere and you want a cash replacement for it. Today I bring the CardCash website to you.
CardCash is a website that pays its customers for selling or exchanging gift cards that are surplus to requirements.
You just have to find the books they are willing to buy and sell them. But you may be wondering if this site really pays and if it is not a scam.
Well, you have come to the right place for your curiosity. Today I am going to provide you with detail regarding CardCash which includes
what really is CardCash,
how does it work,
how can someone join,
how they earn, how they redeem their earnings, payment methods, and
most importantly if it is worth your time. So, let us get started
What is CardCash?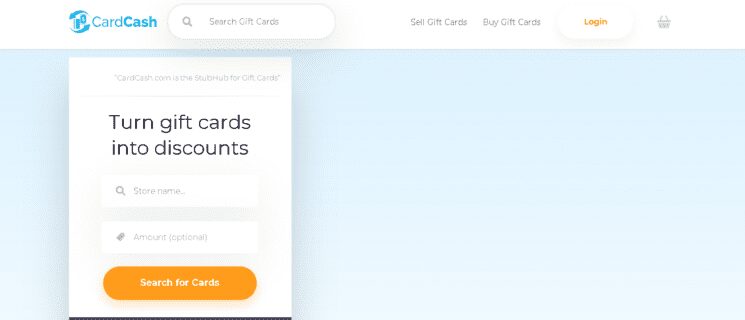 CardCash is a very popular online platform that helps consumers to buy, sell, and even exchange gift cards. The website was formed in 2009 by current CEO Marc Ackerman and Elliot Bohm.
Their head office is located in Brick, New Jersey. CardCash helps you to buy gift cards less than the value of the market and similarly if you have to sell the gift cards for sale then the market value as well.
The site is for basically those who want to sell their gift cards which they are never going to use and make some money from them.
How to Get Started on Card Cash?
To join the site first you have to create an account. You have to register to the site providing your First Name, Last Name, Email, Password, and confirm password.
After registering the site, now you have to verify the email. After verification of email now you can log in to the website and start buying or selling the gift cards.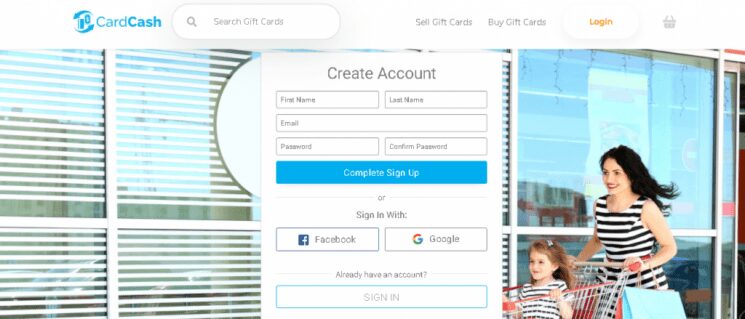 How does CardCash work?
As we have stated earlier CardCash is like middlemen between the buyer of gift cards and the seller of gift cards. You can earn a lot from buying the gift cards for low or your unused gift cards and sell them for a profit.
First, you have to provide the merchant details and the amount left on the card. After that, the site will provide you with an offer. If you agree with the offer, your gift card will be sold, and you will make the said amount of money.
If you want to buy a gift card, it is also very simple. You just have to search for the available gift cards and place your offer You will also receive a very fair share of discount if you actually buy from the website.
But if your bought gift card does not work, you can refund the gift card within 45 days of buying
How can you Earn from CardCash?
Well, the basic way of earning from CardCash is to sell the gift cards on the profit you bought in cheap. But you have to know that you will only receive 92% of the actual market value of gift cards.
Your earning actually depends upon, how much is left on the card and what kind of card it is. But you must know that some brands are really popular and are simply worth more than others because more people want them.
You also can get an immediate quote of how much you can make by clicking on the site's Sell link and entering your card information.
Minimum Payout and Payment Method
There is no minimum payout on this site. You will receive the money exactly what you agree to sell for. Also, you can receive your payments via PayPal, a direct deposit, or a cheque.
You can receive your PayPal cash within one or two days but your mailed cheque or deposit will actually take time.
Pros and Cons of CardCash?
Pros
You can buy, sell and exchange your unused Gift Cards.
The site is legit and it pays.
There are a variety of options to withdraw your payments.
Cons
The balance of the gift cards disappears after45 days.
You will earn a lot less than the market value.
Not very good ratings on the internet.
CardCash Review: Scam or Legit
CardCash is a legit website that provides a platform for unused gift cards to be sold and earn a profit. However, if you buy the gift cards from the site make sure to spend them before 45 days.
There are various complaints launch against the site that the site has shady deals and the balances of the gift cards disappear, but CardCash still has good ratings of 4 out of 5 in a very reliable Trustpilot website.
I strongly recommend using this site if you want to sell your gift cards but be very careful if you are using the site to buy the gift cards.
But before you go please check our review of Flirtbucks and get to know if you can earn money online just by chatting and flirting on the internet.