You may ask " What is ProTypers?"
In this new modern age, an online job is not far-fetched as it used to be. Many websites provide online jobs and pay their staff through wire transfer.
The main advantage of an online job is you can work from the comfort of your home and the work schedule can be fixed as you may like. Many online job sites provide jobs like Product Reviews, Paid Surveys, Captcha Typing Sites, etc.
But it is really essential to know if such sites actually pay or if you are wasting your time completely. Fear not , our website provide accurate information regarding these websites so that you don't have to worry about its legitimacy.
Today we will be reviewing a famous Captcha Entry Website name ProTypers. Scroll down below to find out if you really stumbled upon some legitimate gold mine or you should be as far as possible from such scammers.
Why not check out our review on another online earning platinum. $300 in a day, is it real? Find out here.
ProTypers
In this modern age, we agree people like to work from home. And in this period of Covid -19, it is suggested to work from home if possible. One of the easiest online job platforms is captcha entry. ProTypers is one of the most famous and recent Captcha entry job sites
But before that, you must learn what is captcha entry? Captcha Entry is a form of data entry where you get words or numbers in form of images and you have to enter exactly what is in the image into a software. Advance captcha includes puzzle-solving or identifying the object mentioned in the image.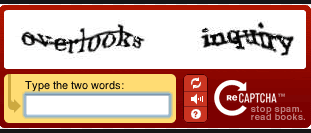 So what really is ProTypers?
ProTypers is the captcha entering job site that pays you according to the number of captchas you enter.
How much does they pay?
That is the real question, isn't it? They pay according to volume. They pay from $0.10 to 1 $ for every 1000 captcha entered on their site. They also have different types of captchas such as Recaptcha which basically images captcha or puzzle captcha. These captchas tend to pay $0.50 to $3 for every 1000 recaptcha typed.
Do they really pay ?
This is the golden question, isn't it? We promise to look out for every possible outcome. First of all their payout tends to be not so much. They pay out through Paypal, Webmoney, Bitcoin, etc. but we recommend PayPal for a withdrawal account.
The minimum payout is $ 3. But it can be deceiving. The work it takes to earn that same $3 is very tedious and time-consuming.
Other problems that workers face are the inconsiderate and unforgiving nature of the website. They ban you immediately if they feel you are not working efficiently, being lazy, or using some kind of bot to type captcha.
Many workers have complained that they got a ban when they were close to payout. It does not necessarily mean they are scamming.
What tends to happen is when workers get close to their payout they have typed lots of captchas by then and as a result, they have made a lot of mistakes as well. More mistakes led to more frequent bans.
Another reason for the ban is many people use VPN's on their device that makes IP address unrecognizable. It makes the website thinks if you are using a bot or auto clicker to type captchas.
And Now you may ask yourself
Do ProTypers really pay?
Well, based on a comment on workers, the payout does not necessarily equal the hard work done there.
The job is easy, there is no work experience needed and it can be done 24 /7 but there is more risk of not getting payment than actually getting payment because it is such a tedious and time-consuming job and there is that ever dangling sword of getting ban without your fault.
So is there any way to earn money online without working this hard ?
Check out this new way of earning money through Instagram marketing right here
So in summary let us differentiate pros and cons of ProTypers:
Pros
This site pays. It pays little but it surely pays.
Workers with no experience and fixed time can work on this perfectly.
If you have good typing speed, it is even fruitful to try this site.
Cons
The work is highly tedious.
They ban anyone at any time without hesitation that wastes all the hard work.
Payment is really less considering the required work.
Conclusion
ProTypers is a legit site that pays its workers according to captcha they enter. We recommend avoiding this site if you are looking for high paying work.
Many workers tend to get bored after some days because payment is not worth with required work needed. But if you want to earn some pocket change and have good typing skills and speed this site can be a passive source of small income.