Are you a budding photographer aspiring to turn your passion into profit? With the right dedication and resources, you can make money from your love of photography. Learn how to monetize your photos and start earning today!
You'll discover the essential steps to become a successful photographer:
Setting Up Your Photography Business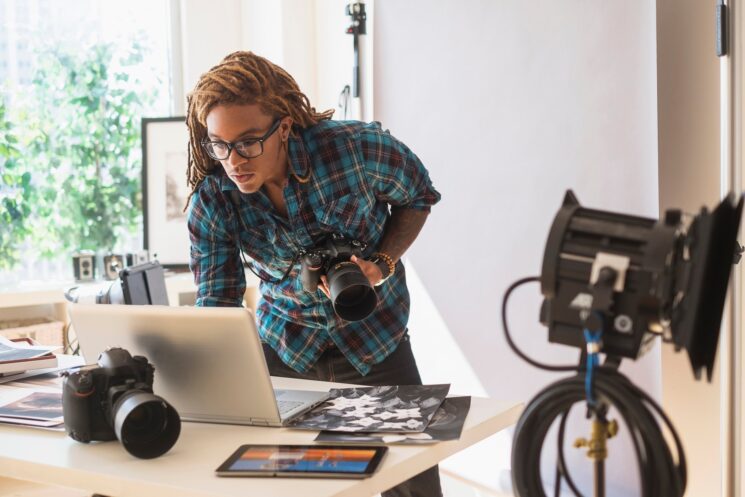 Starting your own photography business can be a rewarding and satisfying career choice. But, before launching a full-fledged business it's important to understand the legal aspects, finance considerations, and the competitive landscape in order to set yourself up for success.
Business Basics: Before jumping into the photography game, it's important to review the basics of setting up a business. Depending on your state and local jurisdiction, you may need to register your business with local, state, or federal government agencies. Additionally, you'll need to decide what kind of business entity is right for you: an LLC (limited liability corporation), partnership or corporation. Besides taking pictures and producing photo albums, you may need to register your business with local, state, or federal government agencies. You should also explore different types of licenses that may be needed and research any additional permits or fees associated with running a photography business in your area as they vary from country to country.
Financial Considerations: To maximize profits from your venture you need to understand financials such as accounting principles and how to create a budget so that you can track costs associated with running your own business such as equipment purchases and other overhead expenses related to travel or resource costs. In addition to setting realistic pricing options for customers there are other ways of monetizing such as offering services for stock images or providing customized packages including prints, albums and digital albums. Additionally, determine whether you will accept payments via credit card from clients as this will require extra attention when managing taxes and bookkeeping.
Competition & Trends: Doing research on current market trends helps ensure that you stay ahead of the curve when it comes to potential revenue opportunities while giving an understanding of pricing strategies implemented by competing photographers helping provide insight into best practices in marketing campaigns along with pricing tactics necessary for success in the current landscape. It's also necessary prior the launch of a photo venture that one understands intellectual property rights pertaining photographers as certain jurisdictions have restrictions on what can be photographed while also limiting previously shot materials being replicated without permission from original copyright owners being obtained prior usage.
Developing Your Photography Skills
The first step to monetizing your love of photography is to assess your current skill level. Try taking pictures of a variety of subjects: people, events, panoramas, action shots, close-up images and more to help assess your strengths and weaknesses. Once you have an understanding of where you need to focus your efforts in order to become a successful photographer, start by building a portfolio showcasing the best of your work.
You should also invest in good quality equipment such as camera bodies, lenses and accessories needed to capture images that are sharp both indoors and out. Lastly, get familiar with post-processing software such as Photoshop or Lightroom so you can process digital files efficiently after each shoot; this kind of mastery is necessary if you want to stand out from the competition among professional photographers in today's market.
Finding Clients and Marketing Your Business
When starting a photography business, finding quality clients is key. While it is possible to build your business simply by word-of-mouth and word-of-mouth referrals, there are additional ways to promote your services. Consider joining local photography clubs or subscribing to special interest groups to increase your visibility and build relationships. Additionally, attending conferences for photographers could be beneficial for making contacts in the industry and getting noticed.
Finally, when it comes to monetizing your love of photography, don't forget about print sales. You can create special print versions of photographs with or without frames for display in homes or offices. With the right marketing techniques, you'll be well on your way to enabling success in leveraging this creative skill into a profitable business venture!
Tips for Maximizing Your Profits in Photography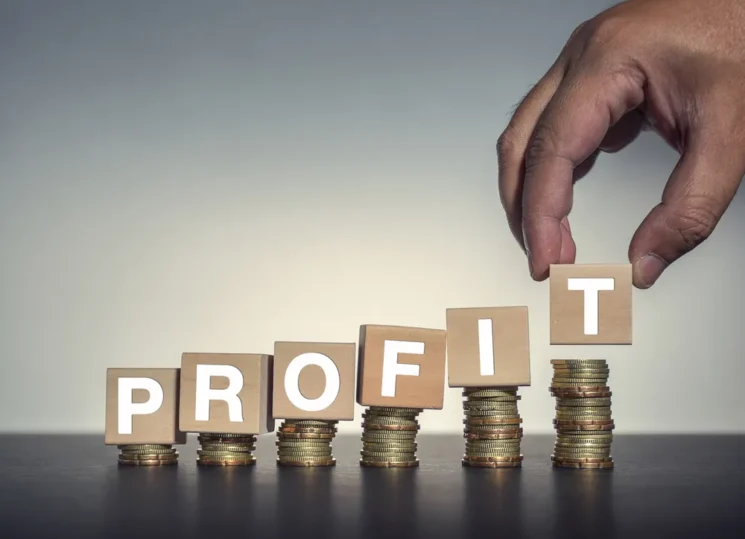 When it comes to monetizing your photography, there are several strategies you can use to maximize your profits. Whether you are offering prints for sale or creating a stock photo library, having the right knowledge and strategies will help ensure that your efforts pay off in the long run. Here are a few tips to get started:
Consider creating different product offerings: depending on the type of photography you specialize in, one product may not be enough to capture all of the customers who could benefit from your work. Think about designing products like mugs, pillows and other items with small details and unique designs that will stand out on social media or blogs featuring your photography.
Take advantage of affiliate marketing opportunities: if other companies or online retailers offer a product related to the type of photos you produce, you can use those products as another income stream by establishing an affiliate link between them and your website or portfolio page. This allows people who buy their products via your link to pay you a commission on sales – making it easy to monetize any blog or website that promotes your work indirectly.
Use social media for promotion: Creating hashtags and connecting with other photographers is one way that photographers can increase their visibility online and reach potential new customers who might not otherwise stumble across their pages on other websites dedicated solely to photography sales. Utilizing influencers through Sponsored ads is also an effective means of promoting both products/services while also expanding reach across platforms such as Instagram, Twitter and YouTube etcetera leveraging analytics in planning content publishing hence maximizing results on investment while minimizing costs of campaigns all at once.
Following these steps will give seasoned photographers plenty of options when it comes to monetizing their work so they can reap recurring rewards for years into the future!