Welcome Pixels, Previously I've shared a guide on how to make $50 per day on Fiverr where I revealed my gig and gave you a step-by-step blueprint.
And today, I am sharing a cool way to make $5 to $300 in 5 minutes.
And did I mention it's hella easy? (It's 'Even my grandma can do it' kind of easy. Seriously 😉)
If you read this quick method and then take action, I'm sure you will make a good amount of money. But sadly, only a handful of people will take action after reading this post, and out of them only 1 or 2 will actually make money.
Which means less competition for you. So take Action!!
Now, let's get straight to the topic:
What is this method all about?
As you have already read the title, the method is called the 'Fiverr Branding Method'. And to explain it better and to those who are living under the rock, let me tell you what Fiverr is.
Fiverr is one of the largest marketplaces for freelancers and you can offer literally anything for $5 to $1000 or more.
So, you can join the site for free and offer your services and if someone buys it, you can provide the service and make money.
But what's the real deal?
In this method, we are going to provide a simple service which is 'generating brand names'. Basically, what we are doing here is generate ideas for people who struggle to find a brand name for their new business.
But do they really pay $300 for a simple brand name?
Yes, Of course. For any business person time is money and they can't spend hours just thinking of a brand name.
So, they outsource it to freelancers because they value time over money.
But Sanish, I'm not good at generating brand names! 
Well, my friend, I'm going to show you how to provide this service in just 5 minutes later in this post. First, let's learn how much you can really earn.
How much can I earn?
You can sell this gig anywhere between $5 to $300 on Fiverr. Top sellers are offering this gig priced between $20 to $295.
You can check out the example gigs below:

Fiverr is one of the top freelancing platforms and every 4 seconds someone visits Fiverr and purchases a gig. That means people are actively buying thousands of gigs every day.
Imagine if you can get a small fraction of those sales, then you can make a huge amount of money. You get the idea.. Right?
Now, you may be wondering.
How much can I really make selling this gig on Fiverr?
One of the top sellers named jason_keelor has over 174 reviews on Fiverr and note that only confirmed buyers can give ratings, so 174 reviews mean 174 confirmed sales.
Some buyers may also choose not to give reviews as a result this guy may have generated even more sales.
Plus, he has 24 orders in Queue.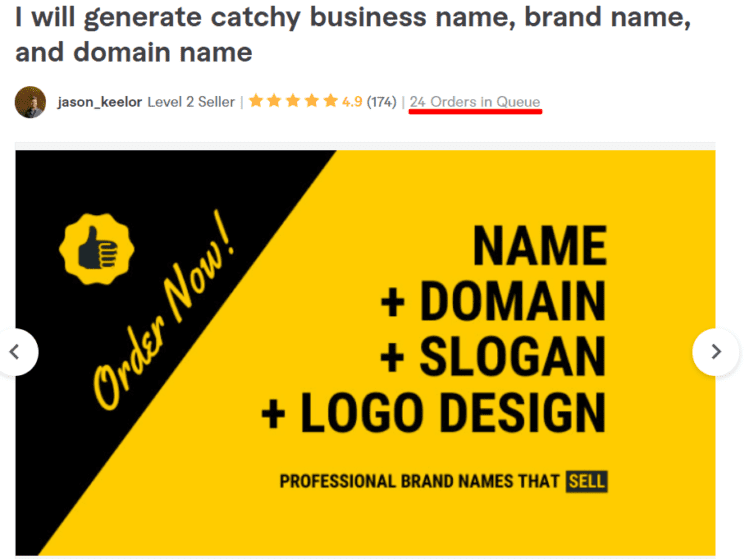 So, the total number of sales is 198.
And his gigs are priced between $70 to $275, so the average gig price is $170.
Now, let's do the math:
$170 * 198 confirmed sales = $33, 660.
This guy generated a whopping $33, 660 by selling this simple gig which is insane.
So, you get the potential of this business… Right?
But how do you provide the service once you generate a sale? Well, that's what we are going to learn in the next section.
How to generate Brand Names in less than 5 minutes?
When you generate a sale on Fiverr, then there are two ways you can provide the service to your client.
First, you can spend hours thinking of the perfect brand name or you can go for the second way which is easier.
So, Let's learn how to generate a business name in less than 5 minutes (step-by-step):
Step 1: Visit BusinessNameGenerator.com and enter your main keyword and hit 'Generate'. For example, my client is in the fitness industry and he wants a brand name that perfectly fits his brand. So, I will enter 'Gym' and hit enter.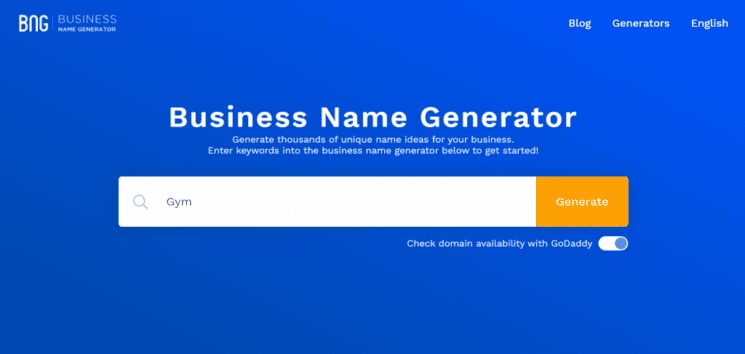 Step 2: Once you hit enter you will see tons of ideas like the image below: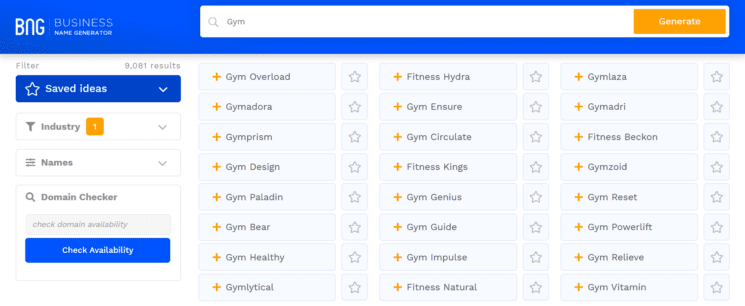 Now, you have to make sure you have selected the right industry so you can get all the relevant ideas. You can select the industry by clicking on the 'Industry' tab on the left-hand side and then hit 'Apply'.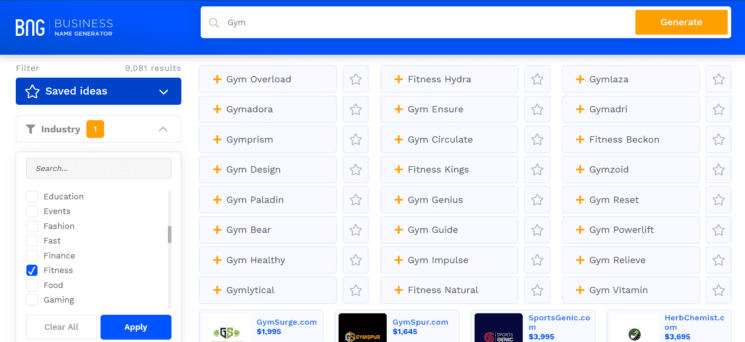 Step 3: Now, select a few ideas that you like, then click on the idea to expand it. You will see if the domain name is available or not.

If the domain name is available, write it down on a text file and make a list of available brand names.
Moreover, you can use canva.com to generate domain logos which you can do just using the easy drag and drop interface on canvas.
And you can make a pdf file or just send the images to your client. You can do this in less than 5 minutes and make anywhere between $5 to $300 easily.
Conclusion
Using the Business Name Generator web app will help you to save a lot of time as you can generate tons of eye-catching domain names in a matter of few seconds.
You can also use a site called Namelix which generates brand names along with logos. Check out the demo below: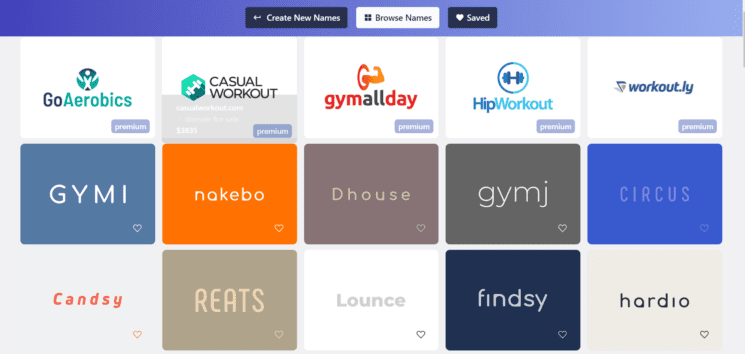 This is one of the best side hustles which can easily be turned into a good source of income if you consistently worked on this.
You have to make sure your clients are satisfied with the brand names you provide which will result in positive reviews.
This is very critical for your growth on Fiverr. Getting your first sale and review is a bit hard but once you get the ball rolling, you will see tons of orders.
To get your first review, make sure to properly optimize your gig for Fiverr search, use eye-catching thumbnail images which you can again create using canvas for free.
If you have made it to the end, then you are an absolute legend. You are already ahead of many people who have read this guide and made your mind to start hustling.
Now, move one step forward and take action right now.
You can't make tons of money on Fiverr overnight but the guy with 24 orders in the queue we talked about earlier also started his journey by creating a gig on Fiverr. Right?
There is no difference between you and him, he just took action at the right time. And here is your right time. It's up to you!
If you find some value in this guide, please let me know in the comments along with any feedback or questions you might have.