If you are looking for some exciting and fun ways to get more out of slot machines, you might want to check out some of the unique features that are available in these games. Slot machines offer more than reels and matching symbols: they also include bonus rounds, jackpots, multipliers, and many more exciting in-game features. These can make your gameplay more enjoyable and lucrative. Below, we will take a closer look at these features and explain them all, but if you want to see them in action right away, you can check out Pragmatic Play Sweet Bonanza now.
Slot Features Explained
Here are some of the most common, popular, and exciting in-game features you can find in slot machines:
1. Multipliers
This feature multiplies the payouts by a certain amount, depending on the symbol or combination that triggers it. For example, if you land a 2x multiplier, the payout will be twice the amount of your wager. Some multipliers can be as high as 100x. This is linked to the maximum payout limit of a slot machine, which is also shown with a multiplier figure. For example, the highest payout of a slot can be 5,000x (5,000 times the total bet) – a theoretical value showing how much you can win in that game.
2. Wild
Wild symbols can substitute for other symbols, usually except for scatters and bonus signs. With wilds, you can complete a winning combination or extend it for a bigger payout. For example, a 4-symbol combination can turn into a 5-symbol combination with the addition of a wild. Sometimes they also have additional functions, such as expanding to cover the entire reel, sticking in a place between spins, or moving across the reels.
3. Scatter
Scatters are used to trigger a bonus feature most of the time. In some games, they can also pay a cash/coin prize, no matter where they land on the reels. (They do not need to land on a payline next to each other – anywhere on the screen is fine.) In many slots, you need to land three or more scatters to trigger a bonus round, such as free spins. This symbol can also trigger pick-and-win games or a mini-game that fits the theme of the slot.
4. Free Spins
This is the most common bonus round in slot machines. Once triggered, it allows you to spin the reels for free a few times (i.e., 20 times) without spending your own money. Free spins can also include their own features, such as multiplying every win or adding extra wild symbols. Most of the time, this feature can be prolonged with additional scatters and/or retriggered multiple times. Slot games can also "save" some of their features for this round too. For example, multiplier payouts can only become active during the free spin bonus.
5. Pick-and-Win Games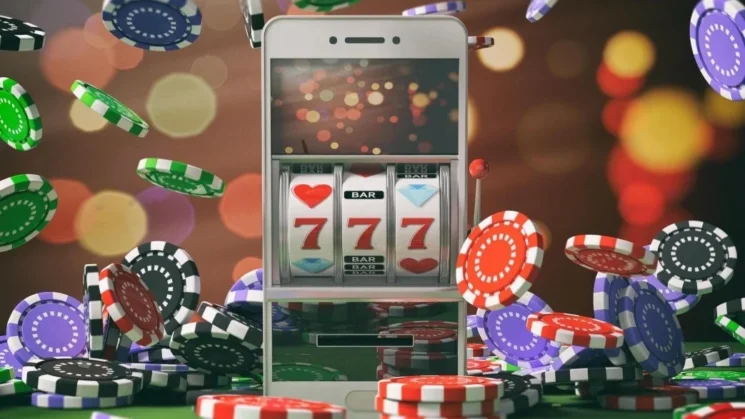 This is a mini-game that asks you to choose from several things on the screen without knowing what they hold. Basically, you click on closed items to reveal their prizes (usually cash, multipliers, or free spins). There is also an item that ends the game, and you can play until that item is revealed. Some pick-and-win games have multiple levels, where you can win bigger and better rewards.
6. Wheel-of-Fortune Games
Another mini-game that asks you to spin a wheel with different segments, each containing a prize (cash, multipliers, free spins, jackpots, or other bonus features). As can be guessed from the name, you just spin the wheel and hope for the best outcome. The game can be played for a fixed time (i.e., 3 spins) or without any time limits until a segment that ends the game is the result. Just like pick-and-win games, some wheels can have multiple layers or segments, which contain bigger rewards.
7. Jackpots
They are the ultimate prize: a jackpot is a "pool" that contains a fixed or progressive amount of money, which can be quite big. They are separated from the symbol or bonus payouts – winning a jackpot requires landing a specific set of symbols, or it can happen at any moment randomly. The money in fixed jackpots does not change. Progressive jackpots, on the other hand, contain money that keeps increasing with every game played, until someone wins. This means it can even reach millions. (The world record for the biggest online jackpot is €17,879,645). Some jackpots can also have different levels, such as mini, minor, major, and grand, each containing a different amount of money.
8. Bonus Buy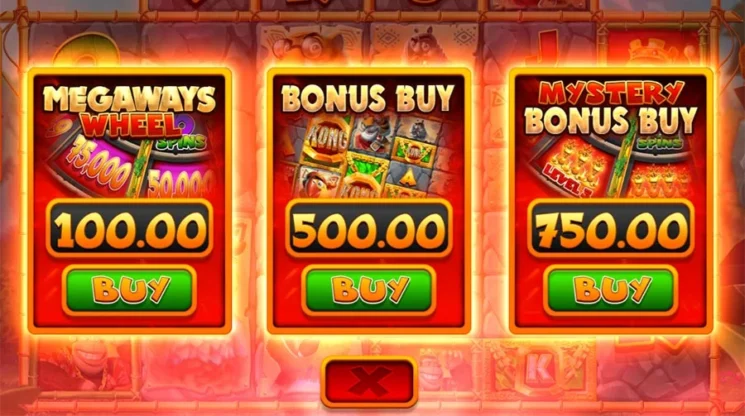 Although this is a fairly new feature, it is starting to appear in more and more slots. As can be guessed from its name, it allows the purchase of the bonus round in a game. For example, let's say you are playing a slot machine with a free spin bonus: you can land three scatter symbols to trigger this bonus or buy and start it instantly by paying a certain amount without bothering with this process. The "Bonus Buy" feature is usually purchased by paying 100 times the bet, and you can repeat it as many times as you like as long as you have enough money in your casino balance.
Final Thoughts
These are the most common and popular in-game slot machine features, but there are many more you can find. Each game has its own theme, bonus rounds, and mechanics. This also means that you should read the paytable of slots before playing, no matter how experienced you are. This table will explain the rules and features specific to that game, and also let you know how much the symbols pay. Another good way of learning the features of a slot is by trying them in demo mode for free. This way, you can check out the features of a slot without risking any money and easily find the ones that suit your preferences and budget. In any case, we wish you good luck on your adventures: have fun!