Your restaurant needs to stand out from the competition. It needs to be seen as a place where people want to eat, not just somewhere they choose because it's close by or cheap. The best way to do this is through effective restaurant marketing services like those offered by Printmoz.
These can help you build your brand, attract new customers and increase sales. But what are the best ways of doing this? Here are some restaurant marketing tips to get started with:
Develop A Marketing Plan First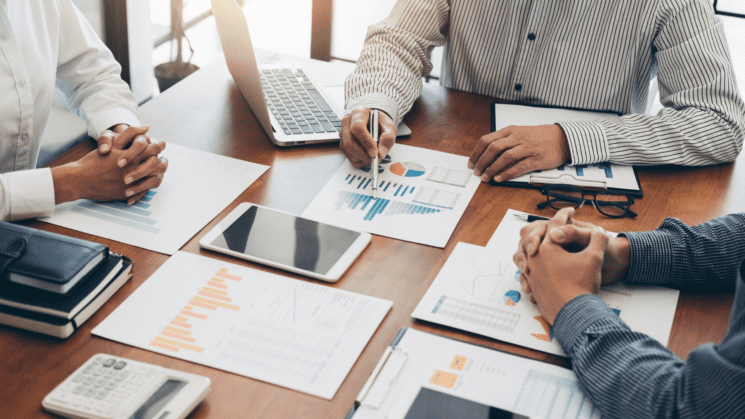 When you want your business to be successful, it is important that you develop a marketing plan. The plan should be based on your target audience and what they want from their experience at your establishment.
It should also include details on how much money you intend on spending on each type of marketing strategy as well as how long it will take before results start coming in.
Get a Website
Your restaurant website is the cornerstone of your digital presence. It's where people go when they're searching for restaurants on Google or Yelp, and it's where they'll come if they have any questions about your business.
A good restaurant website should include information like hours, menus, photos, and contact information. If you have an online menu, include that too.
Ask for Reviews
Reviews are an essential part of any marketing strategy because they help build trust with potential customers. People like knowing what others think before making big purchases (like buying dinner), so they read reviews before deciding which restaurant they want to try.
Encourage your Clients to Leave Reviews
It's a good idea to ask customers to write reviews when they pay their bills or share their thoughts on social media. This will encourage them to share their experiences with others, which will help bring in more customers.
Invest in Banners and Posters
Banners and posters are a great way to get your name out there and create some buzz around town.
You can hang them at local coffee shops, schools, and other community gathering places. The more places you advertise; the more people will visit your website or come into your restaurant.
Set up Your Google Business Profile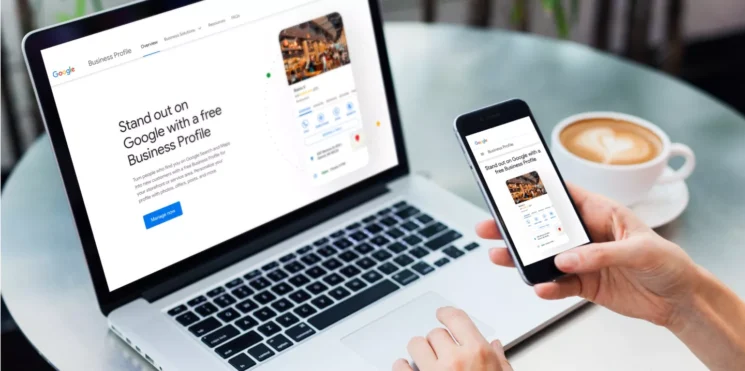 Google Local is a powerful tool for reaching potential customers who are searching for restaurants nearby on Google Maps or Google Search.
You can set up what's called a Google+ Local page for your restaurant by adding its address and hours, along with pictures of your location and reviews from past customers; all free of charge. This will make it easier for people who are looking for places nearby to find you on their phones.
Know Your Audience
This one is pretty obvious, but it's also very important. If you can't figure out who your target audience is, then how do you expect to reach them?
It's important to know what kind of people are going into your restaurant, where they're coming from, and why they're even coming there in the first place. Once you figure out these things, then it'll be much easier to market yourself properly.
Invest in Paid Ads
Paid ads may seem like an expensive investment at first glance but they can pay off if done correctly. Consider running ads on Facebook or Google AdWords with keywords related to your restaurant name and location (or add these details later).
These ads will appear at the top of search results when a user searches for things like "Italian restaurants in Minneapolis" or "Chicago pizza delivery."
If someone clicks on your ad, they'll be taken directly to your website where they can learn more about your business before making an order or visiting your restaurant.
Have an Online Menu
If customers are looking for your restaurant online, they'll want to know what's on the menu. Make sure your site has a comprehensive and up-to-date menu that is easy to navigate.
Have High-Quality Photos of Food
Include photos of each dish so customers can see what they're eating, and make sure it's mobile-friendly so anyone can access it from their smartphone or tablet.
If you have a specialty dish that is unique to your restaurant, make sure that's clear on your website too. That way when people search for restaurants with certain dishes, yours will come up in the results.
Get Social Media Right
Social media has become an important part of the modern world, especially for young people who spend hours every day on their phones or tablets. It's also a great way for restaurants to get their message across and connect with potential customers.
Post Photos of your Food and Drinks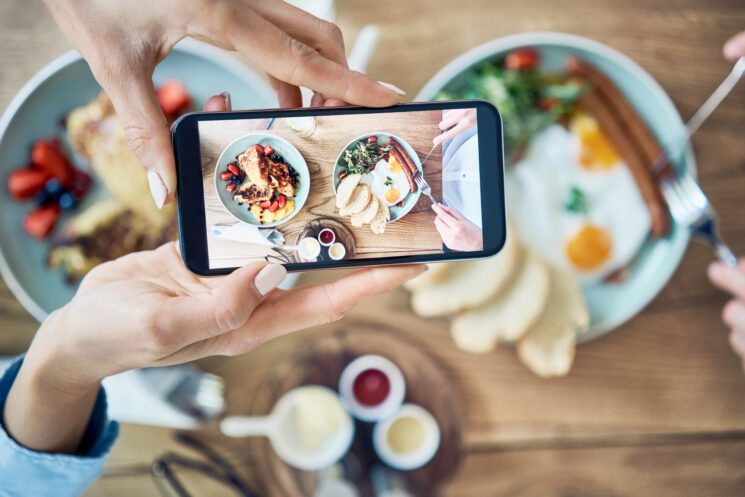 It doesn't have to be complicated either; if you have a Facebook page or Instagram account but don't really know what to post on them, then just try posting photos of your food and drinks (make sure they're decent quality though).
This will help you build up an audience who will then see your other updates when they come along later on.
Know Your Competition
If there are other restaurants in the area competing for the same customers, make sure that your marketing efforts are different enough from theirs so that yours stands out from the crowd.
Be Unique
If possible, try offering something unique or exclusive that won't be offered at another restaurant nearby. This may include an exclusive menu item or event only available at one location; something that makes people feel like they're getting something special when they eat at your restaurant rather than just another meal out on the town.
Offer Live Music or Dancing if Possible
Also, consider offering something fun like live music or dancing after dinner hours as another way to capture their attention.